Candidates for the At Large County Chair seat on the Board of Supervisors gathered this morning at the National Conference Center for a debate sponsored by the Loudoun County Chamber of Commerce.
Two-term Incumbent Democrat Phyllis Randall, Republican Gary Katz and Independent Sam Kroiz answered questions from panelists for a little over an hour, with much of the discussion centering zoning ordinance rewrite and the candidates' positions on future development and data centers.
Randall listed finishing the zoning ordinance rewrite as one of her top priorities were she to be reelected. She said it had not been rewritten since 1993 and the process to complete the new one was extensive.
"I think that doing the zoning ordinance rewrite notionally is a good idea, by why is it being crammed down everyone's throats on such an accelerated schedule? That just is completely baffling to me," Katz said.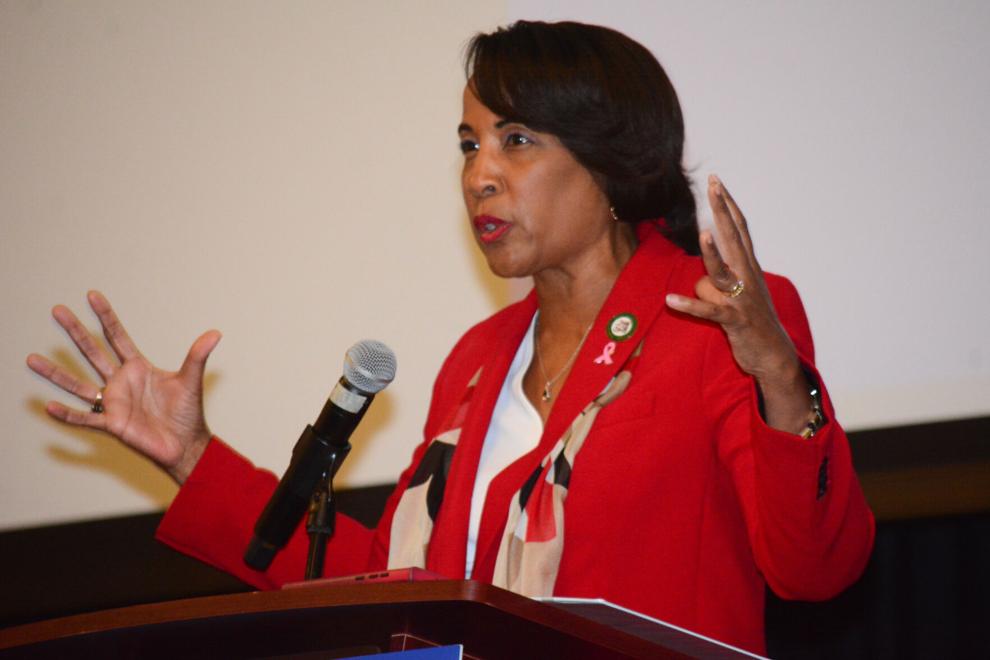 Randall said the early stages of the ordinance rewrite were "off track" but that with the feedback provided by businesses owners, it had been improved.
"At this point, of the 12 chapters of the zoning ordinance, we've put to bed five of those 12 chapters," she said adding that the biggest issues in the ordinance were grandfathering, modifiability and attainable housing.
"The idea that the zoning ordinance is not good for business or will not be workable for business, I will say that we were off track before but right now the business industries have been lock step with us," she said.
Kroiz said he appreciated that some of the concerns with the ordinance were being resolved but said having so many issues to resolve at the end of the project was a bad sign, especially after working on it for four years.
"I was at a forum the other day with former supervisor Geary Higgins and he was saying that they had a zoning ordinance that was done before the last election and that they could have passed it then but they decided to put it off," Kroiz said. "So, they had already put a lot of work into it four years ago, they've been working on it for four years. And to me that is just a sign of lack of vision from the top and leadership."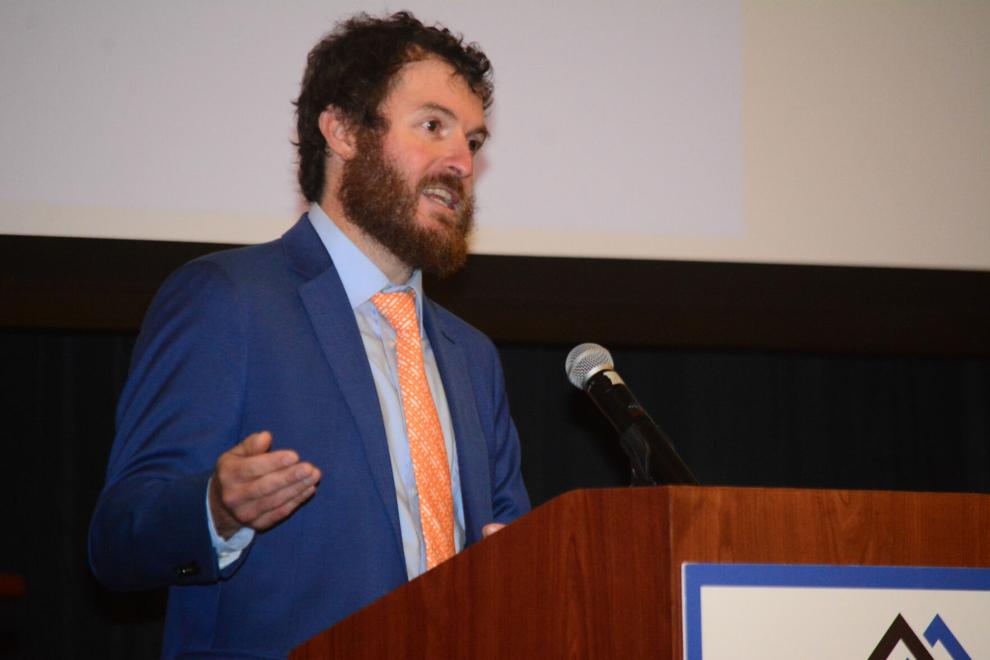 Katz said data centers were crucial to the county's economy and he was worried that they would be scared off to other locations around the country.
"If the data centers were to leave overnight, our taxes would all go up by 63.4% in a heartbeat. We don't want," he said.
He said he understood concerns of residents that the centers could be built near their neighborhoods.
"That's not my ideal scenario," Katz said. "At the same time, we have areas that are ripe for data centers."
But Kroiz said that he was concerned that a partisan controlled board would continue to give "sweetheart deals" to developers, raising costs on taxpayers.
"It's not the data centers' fault, but the data centers have kind of enabled us to get to this point where we are having to approve these new developments to get the billions of dollars up front to pay the costs from past projects," he said. "And we're almost having to approve new data centers to get more data center money to make up for those costs."
Randall defended the current board saying previously, data centers were by-right uses in certain parts of the county, meaning the decision to approve them never came before the board but were approved administratively. She said in 1993 when the last zoning ordinance was adopted, data centers were not envisioned.
"Which is why it was so important to do the comprehensive plan my first term and why we're doing the zoning ordinance this term," she said. "Data centers bring about $800 million revenue in Loudoun County every year. They are a vital part of our economy … but what's happening right now is because the areas that we call 'data center alley' have been or are getting full these things are now pushing out into areas where those by-right portions exist and those areas now are residential neighborhoods."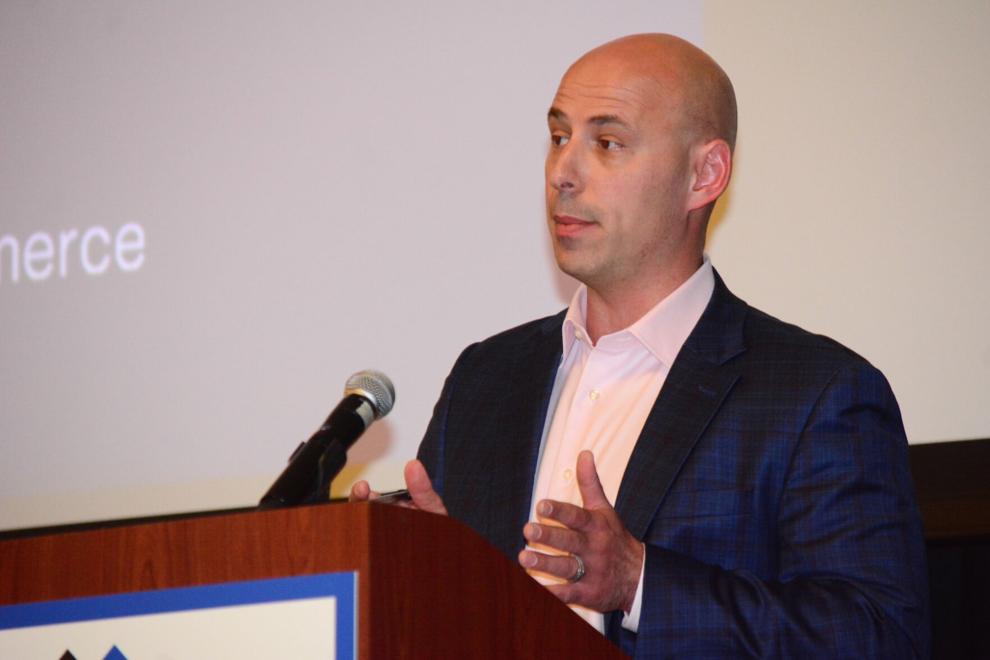 Candidates also had the opportunity to comment on mental health concerns, the Board of Supervisors' role in supporting public schools, transportation and political discourse.
"In Loudoun, we need to build a crisis receiving center. We need to stop incarcerating mental health," Randall said. "Mental health is health and it should not be incarcerated. That is not the place for incarceration. And we need to try to change the atmospherics in general and we need to do things to recruit and retain mental health professionals for the long term."
"One of the key pieces that is essential [in Loudoun County Public Schools] that I think that we need is an Office of the Inspector General," Katz said. "Our School Board, we've gotten a bad reputation. We've gotten a bad reputation through national headlines about how horrible crisis were held in Loudoun County and we shouldn't require a gubernatorial executive order, it shouldn't require a special grand jury report, it shouldn't require media exposés, in order to get transparency and accountability in Loudoun County."
"We need solutions now," Kroiz said, referencing mental health concerns in the county. "Those don't happen but yet [Randall] might get reelected because she is a Democrat, right? And a Republican would be the same way. The [political] parties make you not have the accountability," Kroiz said. "So, as an independent chairman, I'll have to do a good job. I'll have to fix problems because I don't have anybody that's gonna vote for me no matter what I do."
Voters have the opportunity to cast their ballot via early voting or on election day, Nov. 7.
Additional information about the candidates is available through the Chamber's Biz Votes campaign.